Restore Lost Data after Defrag
In this digitalized world, computers are used almost everywhere. You can store a number of documents, images, videos and other important files on the computer. As you go on storing many files on the system, files get fragmented. When hard drive- the main storage device in the computer gets fragmented, your computer slowdown in terms of performance. And, here comes the need of defragmentation.

Download


Buy Now

Sometimes when you perform format operation on hard drive partition, files get stored in contagious fashion on the drive. When you create, modify and delete files, many chunks of each file spreads and gets stored on hard drive. And, whenever an OS wants to read any file, it must collect all the chunks spreads out in different sectors. As a result of this file recovery process takes more time. Hence it reduces the overall performance of your system.
In order to run a PC/laptop more efficiently, many users use the built-in tool in Windows to defragment those files.
Defragmentation is the process of re-organizing files present on the hard drive into fewer fragments. If you are defragging a hard drive means, you are putting these fragments (files) back together and clearing the scattered clusters. This procedure rearranges the hard drive and makes the computer easier to find data.
After defrag, your system not just gains speed but also obtains extended lifespan. In addition, the defragmentation reduces wear and tear of the drive since the movement of mechanical parts is cut (less travel distance as data is all in one place).
While performing this defrag action you might end up with loss of files stored in it. Like, if this process is not executed in a proper manner or if there is any interruption while performing defrag process then it results in loss of files preserved in the drive.
Can You Recover Lost Files After Defrag?
Yes, it is possible to recover lost files after defrag using a relevant hard drive recovery software. Download YupTools Recover Hard Drive Software in your Windows computer. Follow simple steps which displayed on the screen and start recovering lost files after defrag within the shortest period of time.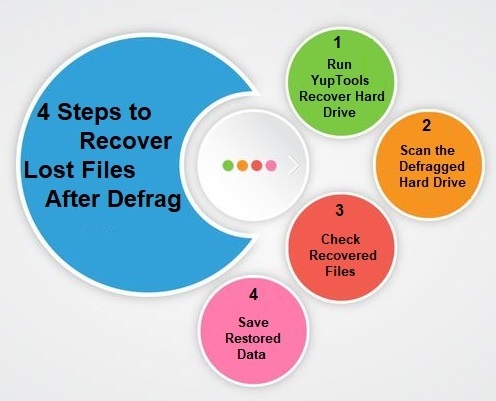 Why YupTools Recover Hard Drive to Restore Lost Data after Defrag?
YupTools program is fitted with a user-friendly interface, hence even a novice can complete lost file recovery process after defrag without facing any difficulty. Other than losing files after defrag on the computer, you might come across other situations where the files are lost. Some of the other common reasons are virus infection in your system damages file system and hence you lose data stored in it. You might lose files while resizing hard drive partition using any third party program. An occurrence of the error while re-partitioning hard drive can cause file system corruption that results in loss of files stored in it.
No need to worry after losing files because of above-mentioned reasons. YupTools Recover Hard Drive Program is there for your help. This utility has inbuilt scanning methodology, hence scans entire drive and helps to retrieve lost files with utmost ease.
More about YupTools Hard Drive Recovery Program:
YupTools is totally an automated utility that recovers different file types like MS Office documents, compressed files, media files and other documents
Works effectively to restore lost files after defrag on different versions of Windows OS like Windows 10. Windows 8.1, Windows 8, Windows7, Windows Vista, Windows XP, Windows server 2003, 2008 and 2012
Allows you to restore files from system internal hard drive and other external drives like pen drive, memory card, portable hard drive, SSD and more
Supports to retrieve files from partitions with different file systems like NTFS, NTFS5, FAT16, FAT32, and ExFAT
With the help of YupTools software, you can easily recover data from Sony Vaio laptop with utmost ease
Effective in recovering data from flash drives manufactured by SanDisk, Sony, HP, Toshiba, Samsung, PNY, Transcend, Kingston and others brands
Steps to Recover Lost Files After Defrag:
Step 1: Download YupTools Recover Hard Drive program in your system.
Step 2: Run the tool and select Partition Recovery option on the main screen.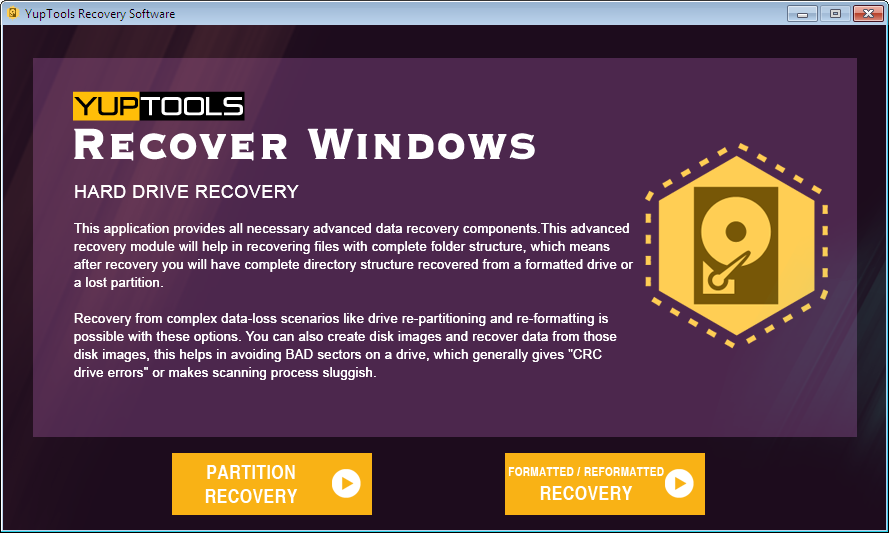 Step 3: Choose the defragged drive from the list and click on Next option.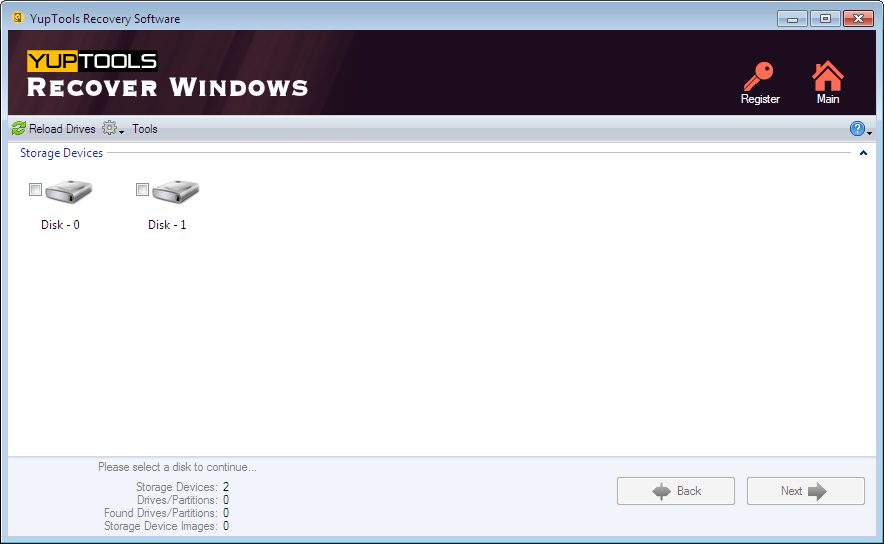 Step 4: Select file types to recover, which are missing from the drive after defrag process.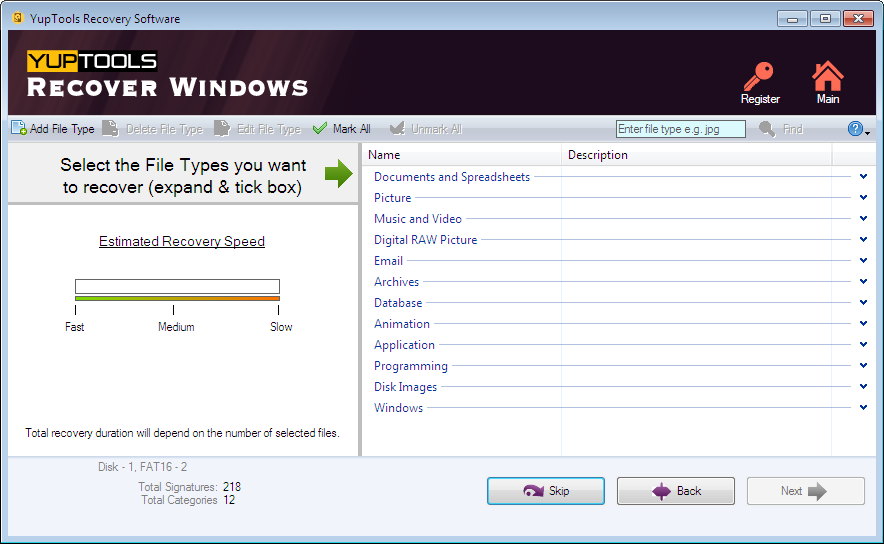 Step 5: After a quick scan, recovered lost files will be displayed.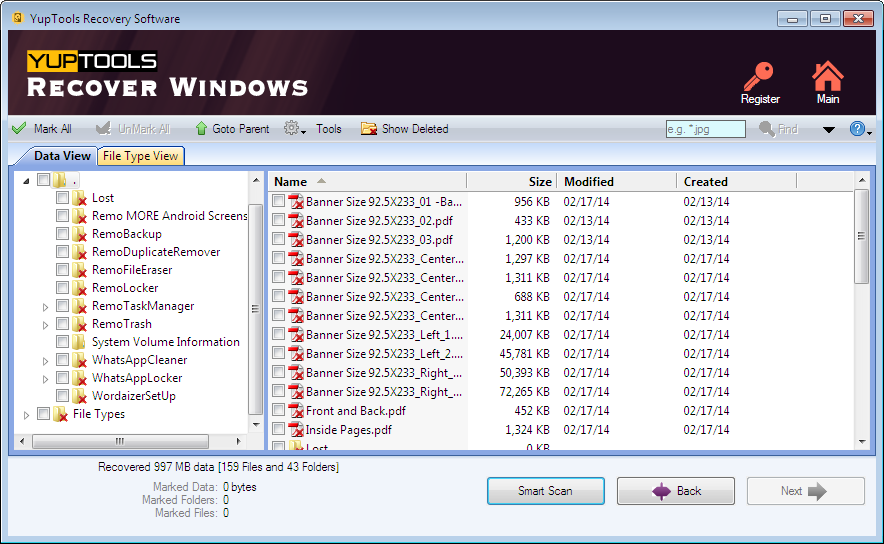 Step 6: Preview and Save recovered files to the desired location.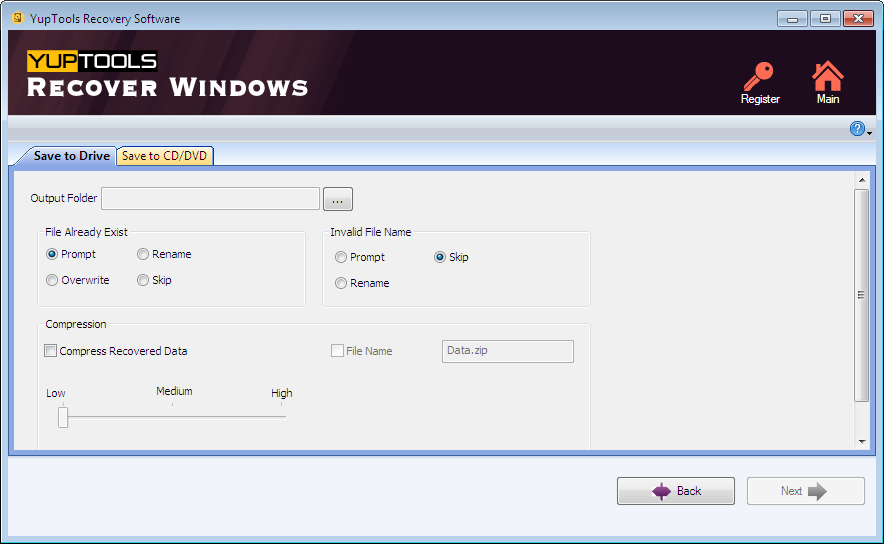 Other Popular Software
Restoring Files off Bad Hard Drive
Recovering files from bad hard drive is now very much possible with the aid of this great data recovery software which can be installed and run on all Windows OS like Windows 10, 8, 7, Vista, XP, and many more
Finding Unbootable Windows Files
Click here and download YupTools Recover Hard Drive Software to recover files from unbootable Windows; the tool will support for all major versions of Windows OS like Windows 10, 8, 7, XP, Vista, etc.
© YupTools, All Rights Reserved - All other trademarks acknowledged